Introduction
Welcome to the website of professor Mohammed A. Alhaider.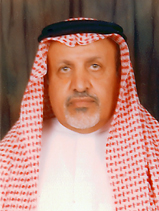 This site will provide some information on the activities and interests of Dr. Mohammed.
Personal
Name: Mohammed A. Alhaider
Occupation: Consultant
Date of Birth: June 1946
Nationality: Saudi Arabian
Address: P.O. Box 94536, Riyadh 11614, Saudi Arabia
Email: c...@a...l.org
Fax: +966-11-4823791
Back to top
Degrees Held
B.Sc. in Electrical Engineering, King Saud University, Riyadh, Saudi Arabia, 1968
M.Sc. in Electrical Engineering, Carnegie Mellon University, Pittsburgh, Pa, U.S.A., 1972
Ph.D. in Electrical Engineering, Carnegie Mellon University, Pittsburgh, Pa, U.S.A., 1977

Thesis Title: LiNbO3 Waveguide and Wideband Acoustooptical Bragg Diffraction Using Multiple Tilted Surface Acoustic Waves
Back to top
KSU Employment
Electrical Engineering Department, College of Engineering, King Saud University
Assistant Professor (1977 - 1982)
Associate Professor (1982 - 1988)
Professor (1988 - 2004)
Positions Held
Other Activities in KSU
Participated in many committees as Deputy Dean & Dean of College of Engineering and Supervisor of Data Processing Center and as a Professor
Member of Finance Committee (1992 - 1996) and the promotion committee for the 11th – 14th grade at King Saud University (1998 - 2002)
Member of the selection committee for King Faisal International Prize in Science (1990-1996)
Taught Courses
Undergraduate and graduate courses
Course #
Course Title
EE 303
Electrical Measurements (1)
EE 304
Electrical Measurements (2)
EE 305
Electrical Measurements Lab.
EE 312
Electronics (2)
EE 319
Electronics for Non-Electrical Engineering Students
EE 394
Electronics for Mechanical Engineering Students
EE 423
Communications (2)
EE 427
Optical Communications
BMT 311
Biomedical Electronics
EE 411
Optoelectronic Devices and Systems
EE 526
Optical Communications
Also supervised many B.Sc. projects, M.Sc and PhD theses.
Back to top
Professional Experience
Presented programs on Saudi Arabian Television on Lasers and their applications, and on microwaves
Presented 15 episodes on Saudi National Radio titled "Point of View" (1980)
Evaluation of research projects submitted to KACST
Review of textbooks on communications and electronics for John Wiley & Sons Inc
Advisor to H. E. Minister of Higher Education (1980-1985)
Representative for the Ministry of Higher Education at Govtech to establish the first technical college with the help of UNESCO in 1984
Member of university certificates equivalency committee at the Ministry of Higher Education (1985)
Reviewer for the IET
Member of the selection committee for the King Faisal International Prize in Science (1990 - 1996)
Board member of the Electricity Corporation (1992 - 1995)
Board member of Govtech (1999 - 2002)
IET International Professional Registration Advisor (2002 - present)
One of the founders of the Saudi Engineering Conferences held periodically in Saudi universities. Participated in many conferences and chaired many sessions
Participated in many annual IEEE technical exchanges and meetings held at KFUPM in Dhahran, Saudi Arabia
Sample interviews:
Member of the strategic project on information technology and communications supported by Arriyadh Development Authority and the Riyadh Chamber of Commerce (2001)
Member of the ministerial committee to study the demand and finance of electric power for the 5th and 6th plans (1999 - 2000)
Chas. T. Main International (Boston & Riyadh) preparation of a 25 year plan for the development of the electric power system in Saudi Arabia (1977 - 1978)
Review of Design and Specifications of HV, LV, lighting and PBX needs for the Ministry of Information main complex which included Audio and TV studios and auditoriums and other Ministry projects (1978 - 1980)
Worked on bid analysis of King Saud University staff housing (1979)
Ministry of Higher Education building services, design review, supervision and handing over of Ministry building (1980 - 1985)
Technical Consultant, Arriyadh Development Authority (1980 - 2009)
Participated in the planning, review, design, supervision of high voltage and low voltage power distribution, lighting and communications including security systems, IPTV, IP telephony networking with planning, construction and maintenance departments of ADA. The works include infrastructure for many residential and commercial projects including:
Diplomatic Quarter with a total area of 8 million square meters
Housing of the Ministry of Foreign affairs composed of 600 units that included revision of design and supervision of power distribution including substations and cabling
Extensive and Intensive Landscaping which includes 16 parks and a nursery
Kindergartens and Schools
Fire Station
Mosques
Diplomatic club (Tuwaiq Palace)
Government Services Center
Commercial Centers
Sports club
Thumama Park
Justice Palace Phase I and II
Gulf Cooperation Council Buildings
King Fahad Freeway
Security Forces Buildings
Nassriyah Project
Qasr Al Hokm Project
Imam Turki Bin Abdullah Mosque
Ground Water Projects
King Abdulaziz Historical Center
Wadi Hanifah
Main Courts Building
Salam Park
Business Oasis
Alfaisal University
Other special projects
Chaired handing over committees to take over completed projects. Number of projects received so far is over 80 with a total value exceeding 2 Billion US Dollars
Back to top
Miscellaneous
Membership of Scientific & Professional Societies
Senior Life Member of the IEEE, U.S.A.
Fellow of the IET (previously IEE), U.K.
Chartered Electrical Engineer. C. ENG.
European Engineer EUR ING.
Research Areas of Interest
Fiber Optics with Emphasis on High Data Transmission
New Developments in Engineering Education
Engineering Education in Developing countries
Atmospheric Propagation of Laser, and Millimetric Waves
Funded Research
Engineering Curricula in the Gulf States - A Comparative Study
Millimeter Wave Propagation in Arid Land - A Field Study in Riyadh
Awards
Scholarship of King Saud University 1970-1977
"Experimental infrared propagation in arid climates", Best Paper Award 5th IEE International Conference on Antennas and Propagation ICAP87, York, U.K., 30 March - 2 April 1987
Back to top
Conferences
Electro-optic Laser Conference, N.YC, N.Y., USA, 1976
IEEE International Semiconductor Laser Conference, San Francisco, USA, October 29 - November 3, 1978
87th Annual Conference of ASEE, Baton Rouge, LA, USA, June 25 - 28, 1979
Electromagnetic Compatibility Conference, Santa Clara, USA, 1982
European Conference on Optical Communications, Cannes, September 21-24, 1982
First Saudi Engineering Conference, Jeddah, Saudi Arabia, May 14-19, 1983
8th National Computer Conference, Dhahran, Saudi Arabia, October 21 - 24, 1985
2nd Saudi Engineering Conference, Dhahran, Saudi Arabia, November 17-19, 1985
9th National Computer Conference, Riyadh, Saudi Arabia, October 6-9, 1986
5th International Conference on Antennas and Propagation, York, U.K., March 30 - April 2, 1987
Engineering Education and Self-reliance in the Arab World Symposium, Kuwait, November 17- 19, 1987
18th Arab Engineering Conference, Kuwait, February 18-21, 1989
6th International Conference on Antennas and Propagation, Coventry, UK, April 4-7, 1989
12th National Computer Conference, Riyadh, Saudi Arabia, October 21-24, 1990
3rd Saudi Engineering Conference, Riyadh, Saudi Arabia, November 24-27, 1991
Fourth Saudi Engineering Conference, Jeddah, Saudi Arabia, November 5-8, 1995
First Communication Conference, Sultan Qaboos University, Muscat, Oman, March 11-13, 1996
Fourth Technical Meeting and Technical Book Exhibition, Riyadh, Saudi Arabia, March 30-31, 1996
IET International Professional Registration Advisors Conferences in 2005,2007 and 2009 held at Savoy Place in London,UK
Back to top
Books
Translation of "The Management of Electric Energy Business", by Edwin Vennard, published by King Saud University Press, 1984
"Electronic Circuits, Digital and Analog", Vol. I, by Charles Holt, published by John Wiley & Sons, translated by S.H. Bakry, M.A. Hassan, M.A. Alhaider and M.F. Hamad, 1985
"Electronic Circuits, Digital and Analog", Vol. II, by Charles Holt, published by John Wiley & Sons, translated by S.H. Bakry, M.A. Hassan, M.A. Alhaider and M.F. Hamad, 1985
S.H. Bakry and M.A. Alhaider, "Introduction to Communications", published by King Saud University, (in Arabic), 1989
"Optical Fiber Communications", published by Obeikan Publishing, Riyadh (in Arabic), 1995
"Wavelength Converters" chapter in Optical Networking Handbook, edited by M. Elias, CRC Press, 2003
"Introduction to Engineering", Lambert Academic Publishing Saarbrücken Germany, 2016
"Optical Fiber Communications", Notion Press, Chennai, India, 2017
"University Experience: Roadmap to Success", Notion Press, Chennai, India, 2021

"University Experience: Roadmap to Success" in Arabic, Alhomaidhi Press, Riyadh, Saudi Arabia, 2021
Back to top
Conference Publications
Tsai, C.S., Yao, S.K. and Alhaider, M.A., "High performance guide-wave acoustooptic deflection using multiple surface acoustic waves," presented at the Integrated Optics and Fiber Optics Communication Conf. NELC, San Diego, CA, May 1974. Post deadline paper D-12 (unpublished)
Tsai, C.S., Yao, S.K., Alhaider, M.A. and Saunier, P., "High speed guide-wave acousto-optic switches," 1974 International Electron Devices Meeting, Washington D.C., December 9 - 11, 1974
Tsai, C.S., Alhaider, M.A., Nguyen, Le T. and Kim, B., "Wideband guided-wave acoutooptic Bragg devices using multiple tilting surface acoustic waves," presented at the IEEE/OSA Conf. Laser Engineering and Applications, Washington, DC, Dig. Techn. Papers, p. 10, May 1975
Mansour, M.A.S., Alhaider, M.A. and Fatoh, I., "Contribution to overall simulation of controlled-slip-inverter-induction motor drive system," IEEE 1981 International Electrical, Electronics Conference and Exposition, Toronto, Canada, October 5-7, 1981
Nabil Saleh, M., Fateem, M.A. and Alhaider, M.A., "Some experience with performance evaluation tests for the four reflector Cassegrain antenna of Riyadh 4 earth station," IEEE Electronicom'85, Toronto, Canada, Session 21, paper number 85215, October 7-9, 1985
Eldin, A.S., Alhaider, M.A. and Ali, A.A., "Algorithms for real time data acquisition using a small microcomputer. A case study for the radiowave propagation studies", Ninth National Computer Conference, Oct. 6-9, 1986, Riyadh, Saudi Arabia
Shatila, M.A., Ali, A.A. and Alhaider, M.A., "Rain rate model and rain cell size based on 18-year rain data for microwave propagation in Saudi Arabia," Montech '86, Montreal, Canada, pp. 90-93, September 29 - October 1, 1986
Ali, A.A., Alhaider, M.A. and Ahmed, A.S., "Experimental infrared propagation in arid climates," IEE, Fifth International Conference on Antennas and Propagation, University of York, York, U.K., March 30 - April 2, 1987
Alhaider, M.A. and El-Dahshan, M.E., "Engineering curricula in the Gulf States and few American and Canadian universities - A Comparative Study", Engineering Education and self Reliance in the Arab World Symposium, Kuwait, November 17-19, 1987 (in Arabic)
Dahab, A., Alhaider, M. and El-Dahshan, M., "Coordination of scientific research and graduate programs in the Arab World", Arab-Regional Training Seminar on Research and Development Organization and Management, Amman, Jordan, December 10-15, 1988 (in Arabic)
"Engineering education and continuing engineering education - A future look", (invited paper), 18th Arab Engineering Conference, Kuwait, February 18-21, 1989 (in Arabic)
Ali, A.A. and Alhaider, M.A., "Experimental studies on millimeter-wave propagation in arid climate - scintillation and multipath fading", Sixth International Conference on "Antennas and Propagation", University of Warwich, U.K., April 4-7, 1989
Alhaider, M.A. and Ali, A.A., "Experimental studies on millimeter-wave and infrared propagation in arid land - The effect of sand storms", Sixth International Conference on Antennas and Propagation, University of Warwick, U.K., April 4-7, 1989
Alhaider, M.A. and Al-Zahrani, M., "Local area network solutions for the College of Engineering, King Saud University", 12th National Computer Conference, Riyadh, Saudi Arabia, October 21-24, 1990
Alhaider, M.A. and El-Dahshan, M.E., "Application of the results of university research centers towards solving the problem of local industries and developing them", 3rd Saudi Engineering conference, Riyadh, Saudi Arabia, November 24-27, 1991 (in Arabic)
"Optical Fiber Communication", invited paper, First Communications Conference, Muscat, Oman, March 11-13, 1996
"Engineering Education and Technology Education - A look into the Future", Fourth Professional Meeting - Technical College, Riyadh, March 30-31, 1996 (in Arabic)
"Fiber Optic Communication Technology", Saudi Communications 2000, Riyadh Exhibition Center, Riyadh, February 15-16, 2000
"Fiber Optic Communication Technology", Fourth Gulf Meeting 2000, Riyadh, February 22-23, 2000 (in Arabic)
"Optical Networking", 7th Annual IEEE Technical Exchange Meeting, Dhahran, Saudi Arabia, April 18-19, 2000
"Optical Networking", invited paper, International Conference on Communication, Computer and Power (ICCCP'01), Muscat, Oman, February 12-14, 2001
"Establishment and development of Journal of Engineering Sciences," 1st Saudi Symposium on Academic Publishing, Riyadh, Saudi Arabia, March 19-21, 2001 (in Arabic)
"Optical Networking Enabling Technologies", 8th Annual IEEE Technical Exchange Meeting, Dhahran, Saudi Arabia, April 17-18, 2001
Alhaider, M. A., Alshaalan A., "Electric Energy in KSA: Financing, Provisioning and Preservation", Symposium of Infrastructures Financing and Provisioning, Riyadh, January 14 – 16, 2002 (in Arabic)
Back to top